Are your small basement windows making you unsure about what kind of blinds to choose? We know it can be tricky when figuring out which ones are best for the unusual size and shape of basement windows. With a variety of options on the market, how do you make sure to pick one that offers the perfect blend of light control, privacy, style and energy efficiency? To help guide you in finding the ideal window covering solution for those awkward spaces, we've put together all the key considerations so that selecting from among different types of blinds will no longer be an overwhelming task.
Key Considerations for Small Basement Windows
Choosing the right blinds for your small basement windows is important, and there are a few factors to keep in mind. Here's what you should consider:
Window Size and Placement
The size and placement of your basement windows will determine which blinds will work best. If your windows are standard-sized and have a regular inside mount placement, you have plenty of options. However, if your windows are unique shapes or placed high up, custom blinds may be the way to go for a perfect fit.
Purpose of the Basement
Think about how you plan to use your basement. If it will be an entertainment room where you want to create a theater-like experience, blackout blinds are a great choice to block out light completely. For a multi-purpose space that may be used for gatherings or as a home office, wood blinds are versatile and stylish.
Humidity Levels
Basements often have higher humidity levels, so it's important to choose blinds that can withstand these conditions. Look for blinds made from moisture-resistant materials, like faux wood, that are easy to clean and resistant to warping or mildew. Proper ventilation is also crucial to minimize moisture buildup.
By considering these factors, you can find the perfect blinds for your small basement windows that not only look great but also function well in your unique space.
Suitable Blinds for Small Basement Windows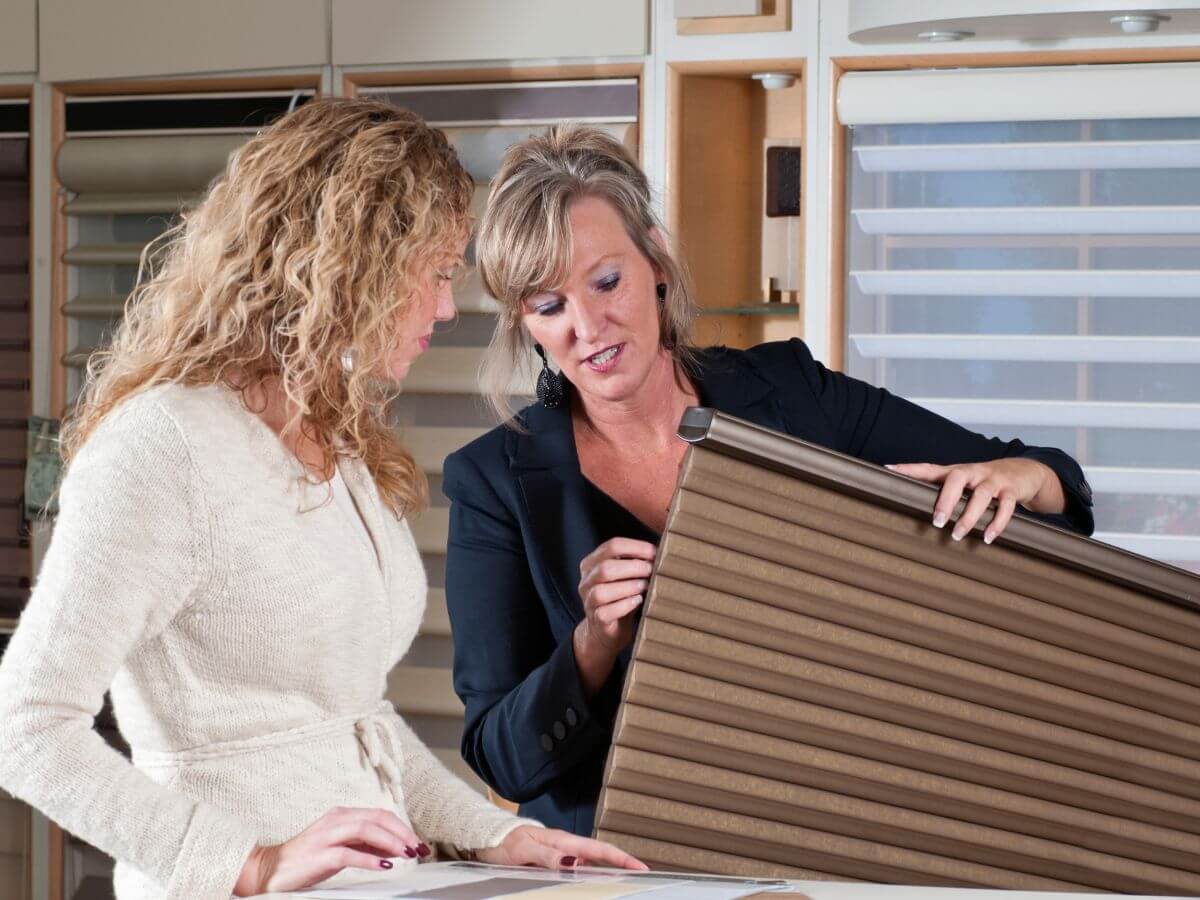 Now that you know what to look for, let's explore the top blinds options for small basement windows:
Wood Blinds: Achieve a timeless and versatile look with durable blinds that offer excellent light control. Enhance the overall aesthetic of your basement with these classic blinds.
Faux Wood Blinds: Get the appearance of real wood at a lower cost and increased moisture resistance. These blinds are perfect for those who love the look of wood but need a more practical option.
Mini Blinds: Budget-friendly and easy to maintain, these aluminum blinds are resistant to moisture. With an array of colors and sizes to choose from, you'll find the perfect match for your basement.
Fabric Shades: Add a touch of sophistication with elegant Roman shades that offer style and light control. Choose from a variety of fabrics, colors, and patterns to complement your basement decor.
Roller Shades: Achieve a sleek and modern look with fabric blinds that lay flat when fully extended. Find the perfect match for your basement windows with various colors and textures available.
Upgrade your small basement windows with these fantastic blinds options that combine style, durability, and functionality.
Transform Your Small Basement Windows with the Perfect Blinds
Choosing the best blinds for small basement windows requires careful consideration of factors such as window size, intended use, humidity levels, and personal style preferences. By keeping these factors in mind and exploring options like wood blinds, faux wood blinds, mini blinds, fabric shades, and roller shades, you can find the perfect window treatments that will enhance the functionality and aesthetic appeal of your basement. At Window Works Studio Inc, we are committed to providing you with the highest quality blinds and exceptional customer service. Contact us today to get started on transforming your small basement windows with the perfect blinds.
Founder of the High Point Chapter of the WCAA. I was a Registered Nurse with a combined experience of 16 years, before obtaining a degree in clothing and textiles. I enjoy working with people and creating beautiful things that enhances my clients' lives.
Comments