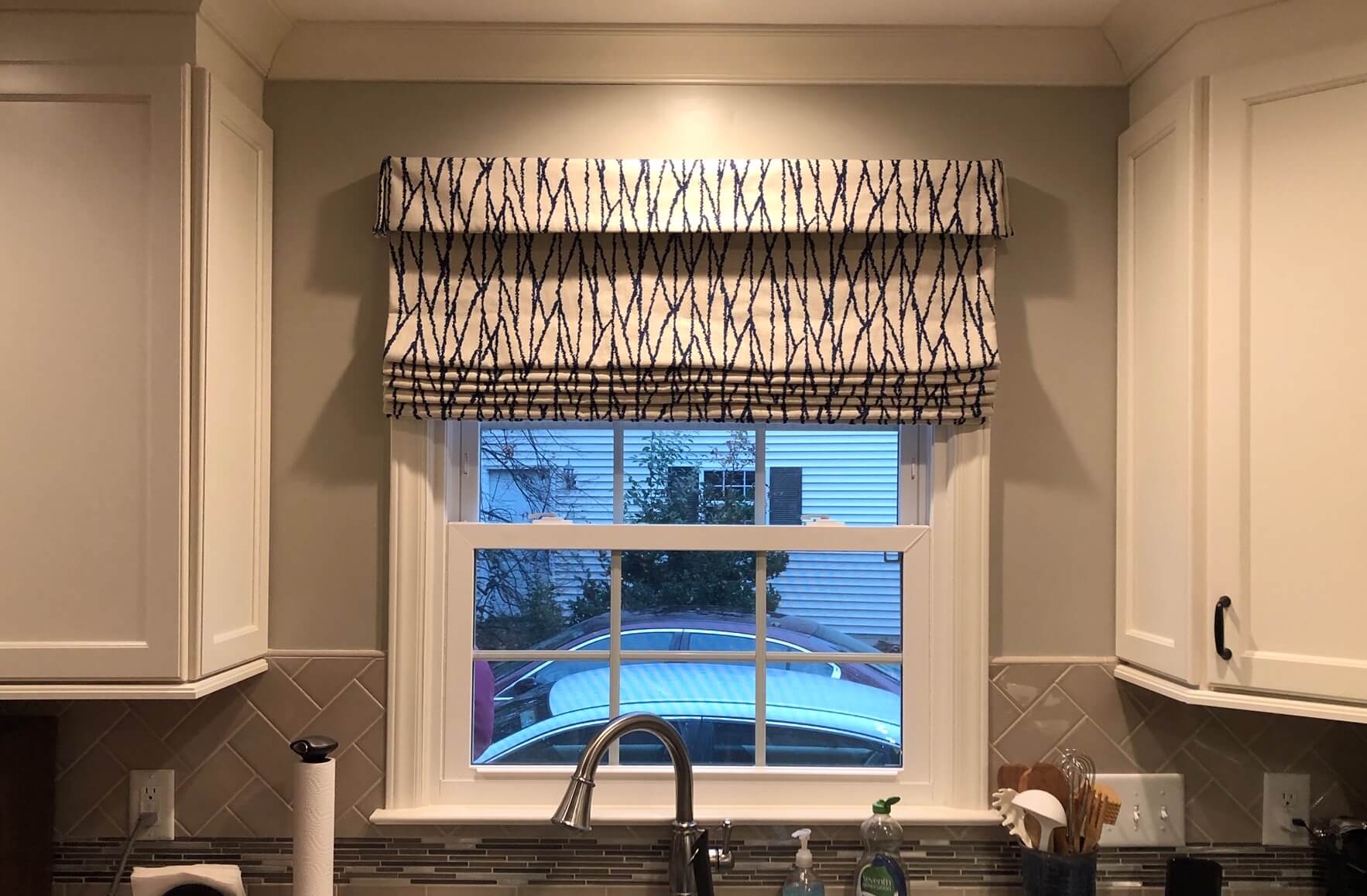 Homeowners are always looking for information on how to save money on heating and cooling. So, today we're going to address six ways that energy-efficient curtains can improve your home—and reduce utility costs.
 #1: Energy-Efficient Curtains Help You Save Money on Utility Bills
Insulating material is rated by R-values. The higher the value, the more insulating effect you achieve. Most energy loss occurs through the windows of your home. This is because windows have a lower R-value than walls. And older homes with original windows cause homeowners much discouragement as cold air seeps into their homes during winter.
So, how to make your home more energy efficient ? Window treatments are a great place to start. To achieve better energy efficiency, you need window treatments that exceed an R-1 value. Professionally installed thermal curtains can achieve up to R-6, significantly reducing heating and cooling loss—which equates to savings on your utility bills.
 Cold Season
During winter, most homes experience heat loss and cold air influx through windows, which attract heat then transfer it from the interior surface to the exterior. As warm air escapes, your home heating bill increases.
 Hot Season
During summer, homes experience the opposite. Cool air, often cooled by central air conditioning, collects on windows. The windows, in turn, transfer that coolness from their interior surfaces to the outdoors.
As your central air works harder to maintain the cool temperatures in your home, it needs more energy. Your energy bill increases, and your central cooling system's life expectancy decreases.
 Are you considering energy-efficient home improvements?
Schedule a consultation TODAY to discuss the best energy-efficient curtains for your indoor AND outdoor spaces.
 #2: Drapery Can Save Energy and Reduce Noise
Want to block traffic noise while you're trying to sleep? In addition to keeping your home warm or cool, drapery and thermal liners add a noise-reduction layer to your energy-efficient curtains for bedroom windows and more.
Cellular Shades
Manufacturers have copied nature to create these highly effective, energy-efficient window treatments. The cells, which resemble a honeycomb, trap air inside their pockets. This trapped air provides a layer of insulation that prevents windows from transferring warmth or heat from inside your home to the outdoors.
Shutters
Shutters are an attractive addition to your interior décor that also provides another layer of insulation for your windows. Installed securely to the window frame, shutters close gaps that tend to allow indoor air to escape and outdoor air to infiltrate your indoor spaces. And closed shutters provide the same benefits as light-blocking curtain liners.
 Solar Shades
Do you wish you could bring the outdoors indoors? Solar shades allow you to see the beauty that surrounds your home without compromising energy efficiency. This solution blocks UV rays with an opaque and sufficiently transparent material that satisfies your desire to incorporate your unique view or landscape into your interior design.
 Roman Shades
Created with a thick insulating material, roman shades present another opportunity to save money on your energy bill while beautifying your interior. Appropriate for modern or classic design, roman shades with thermal backings provide a uniquely stylish energy efficiency that you can match to your room's décor.

#3: Interlining Adds Luxury and Protection
Draperies often include an interlining between the outer layer and the backing. These inner linings can be made from flannel, cotton, or even silk. They provide volume and fullness to your drapes, creating a luxurious look and allowing the drapes to fall elegantly over the window. Plus, they also add to your draperies' energy efficiency.
Does your home include stylish bay windows?
Do you know how much energy your home loses through those gorgeous French doors?
Enhance your home's beauty and improve energy efficiency with luxurious interlined curtains for bay windows. And energy-efficient curtains for French doors can help stop those energy dollars from escaping your bank account.
#4: Blackout Liners Protect Your Curtains from Fading
Do blackout curtains save energy? They do if they're thermal blackout liners. And that's not all. Liners behind your main curtains serve even more functions that improve your home. Have you ever noticed that patio cushions fade at different rates? That's because if you don't rotate them around your patio table, the pillows that stay in the sun the longest fade faster than those that get more shade.
Well, the same thing can happen to your curtains. Lining them with blackout liners can block the sun's rays. This will extend the life of your curtains and ensure that they'll fade more slowly and at the same rate.
 #5: Drapery and Blackout Liners Block Light
One distinct advantage of energy-efficient curtains shows up in bedrooms. Energy-efficient curtains designed with thermal blackout linings not only reduce your utility bill but also block sunlight. You can make your child's bedroom a cozy little den during the day, which helps induce sleep!
#6: Blackout Liners and Drapery Add Privacy
You also experience additional privacy with energy-efficient thermal linings. Sure, any curtain can help maintain your privacy, but blackout liners further add to your privacy. You can use them as a standalone treatment or behind curtains for living room, kitchen—or anywhere.
Plus, Layering Can Provide Optimal Energy Efficiency
Just like layers of clothing, layering your window treatments can improve energy efficiency. One popular solution is to layer blinds, shutters, or shades underneath draperies. You can also layer roller shades under roman shades.
And layering provides a lot more control over your environment. For instance, dual shades allow the flexibility to take advantage of daylight hours to let in sunlight from one type of shade. Then, you can pull the other shade down for privacy and block streetlights at bedtime.
Outdoor Curtains Add Another Energy-Efficient Layer
Do you have an outdoor patio? Outdoor curtains can provide an insulating buffer between the outdoors and your home. This approach also enhances privacy and brings luxury to your outdoor patio space.
And what leads to that patio? You need curtains for sliding glass doors as well in order to create privacy and stop the energy drain from your wallet.
It's time to make a change that both improves your energy efficiency and positively affects your cash flow. Explore your options with Window Works Studio for stunning window treatment décor that saves energy in your home.
Window Works Studio designs and installs custom curtains that beautify your home AND improve energy efficiency.
                        Call us TODAY! Your Local Energy Efficiency Experts for Curtains — Greensboro, NC
Founder of the High Point Chapter of the WCAA. I was a Registered Nurse with a combined experience of 16 years, before obtaining a degree in clothing and textiles. I enjoy working with people and creating beautiful things that enhances my clients' lives.
Comments
Tags
:
blinds
,
custom draperies
,
custom window treatments
,
shutters